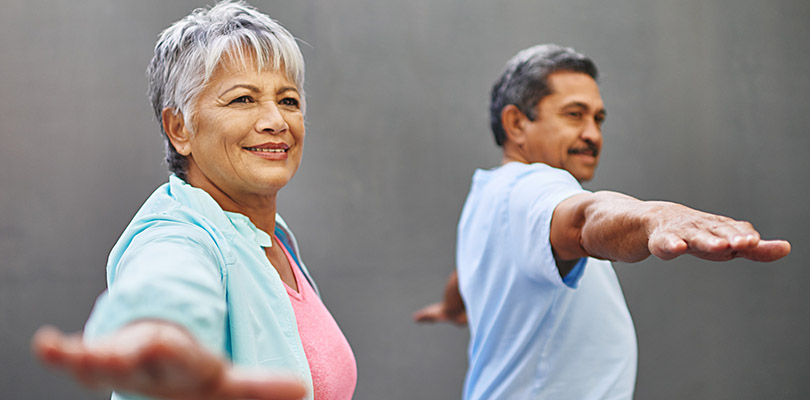 2. Yoga
Yoga focuses on mindfulness and self-care. Stretching should be done daily, and yoga is a great way to ensure you're stretching with proper body alignment.
Breathing, balance, and meditation center you while you build strength. Yoga can be modified to work with every type of body and fitness level; make your instructor aware of your pain points and they can show you modifications. Be mindful of your muscles and don't push yourself into poses that are uncomfortable.
Do you experience pain, stiffness, or swelling in your back? These signs may point to arthritis in the back. Read on to learn about back arthritis here.